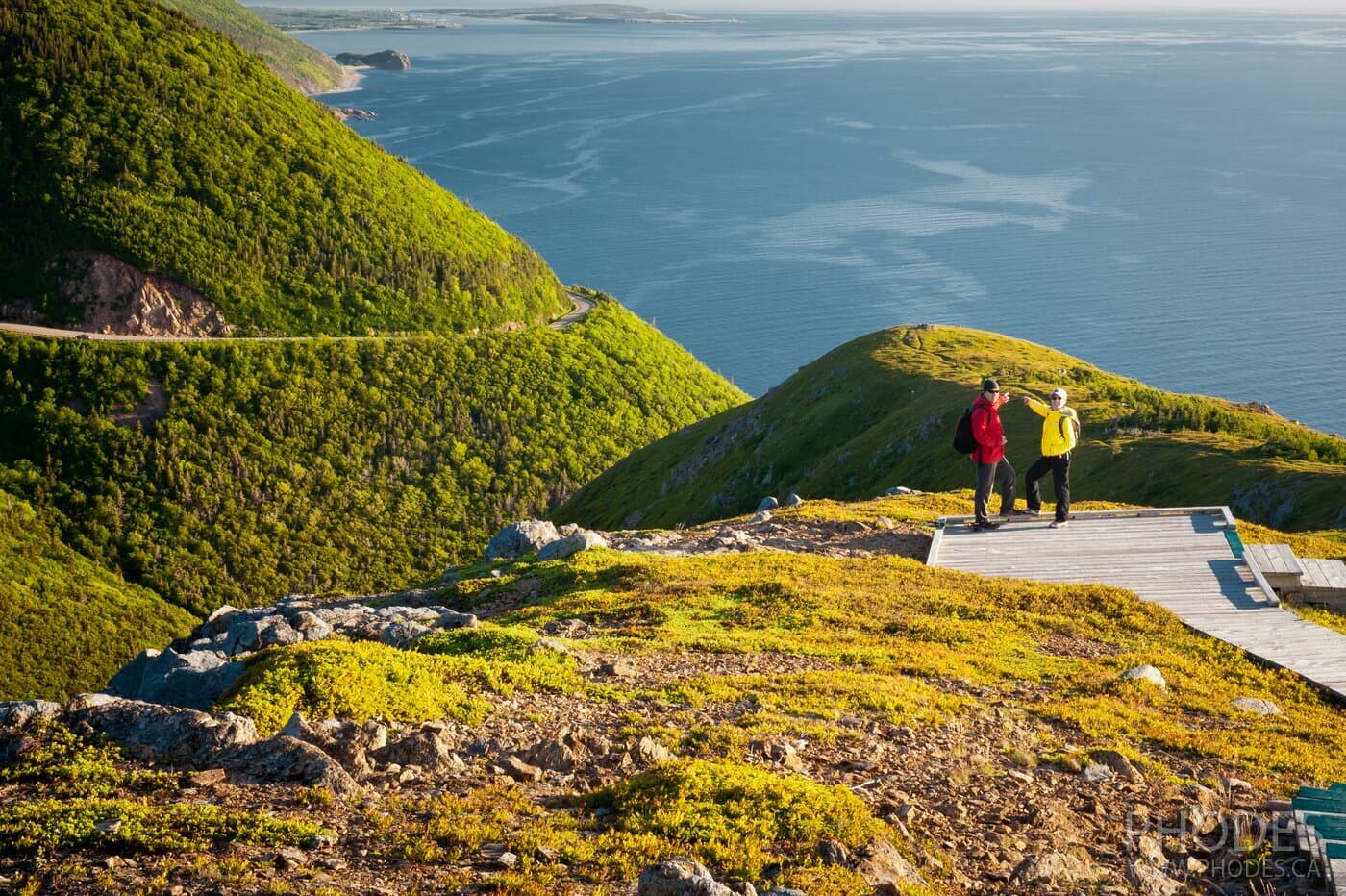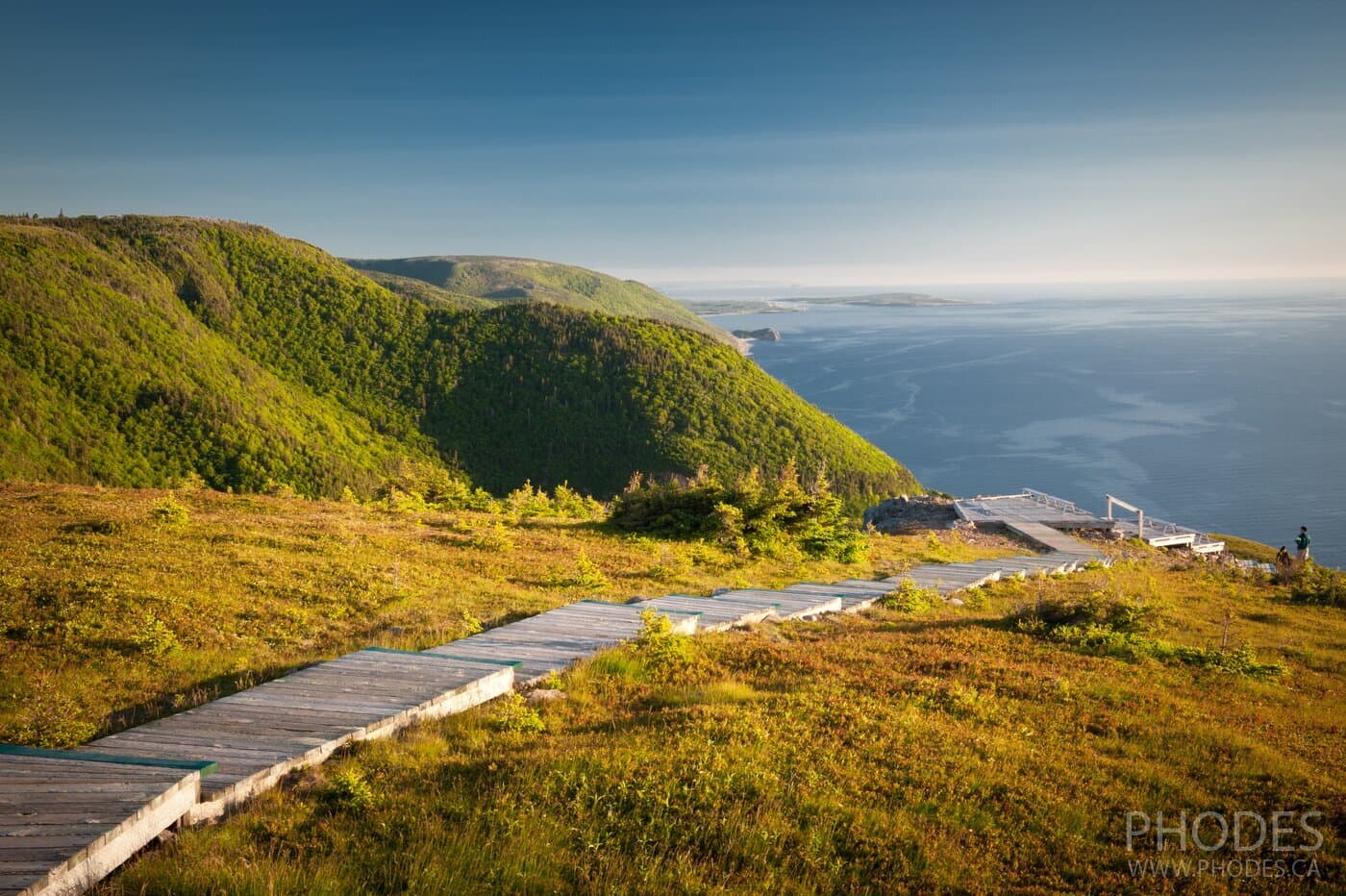 We got to Skyline Trail in Nova Scotia on our second attempt. Two years passed between attempts. The first time in June 2013 on our first trip to the Maritime, we were unable to go to any hiking due to fog. The second time in June 2015, we decided to try our luck again on our trip to Newfoundland to see icebergs. This time everything worked out! The weather was sunny the entire two days we were there.
We did 3 more hiking trails in Cape Breton Highlands National Park. We have to say, Skyline Trail is the number one most visited and beautiful trail in this park for a reason!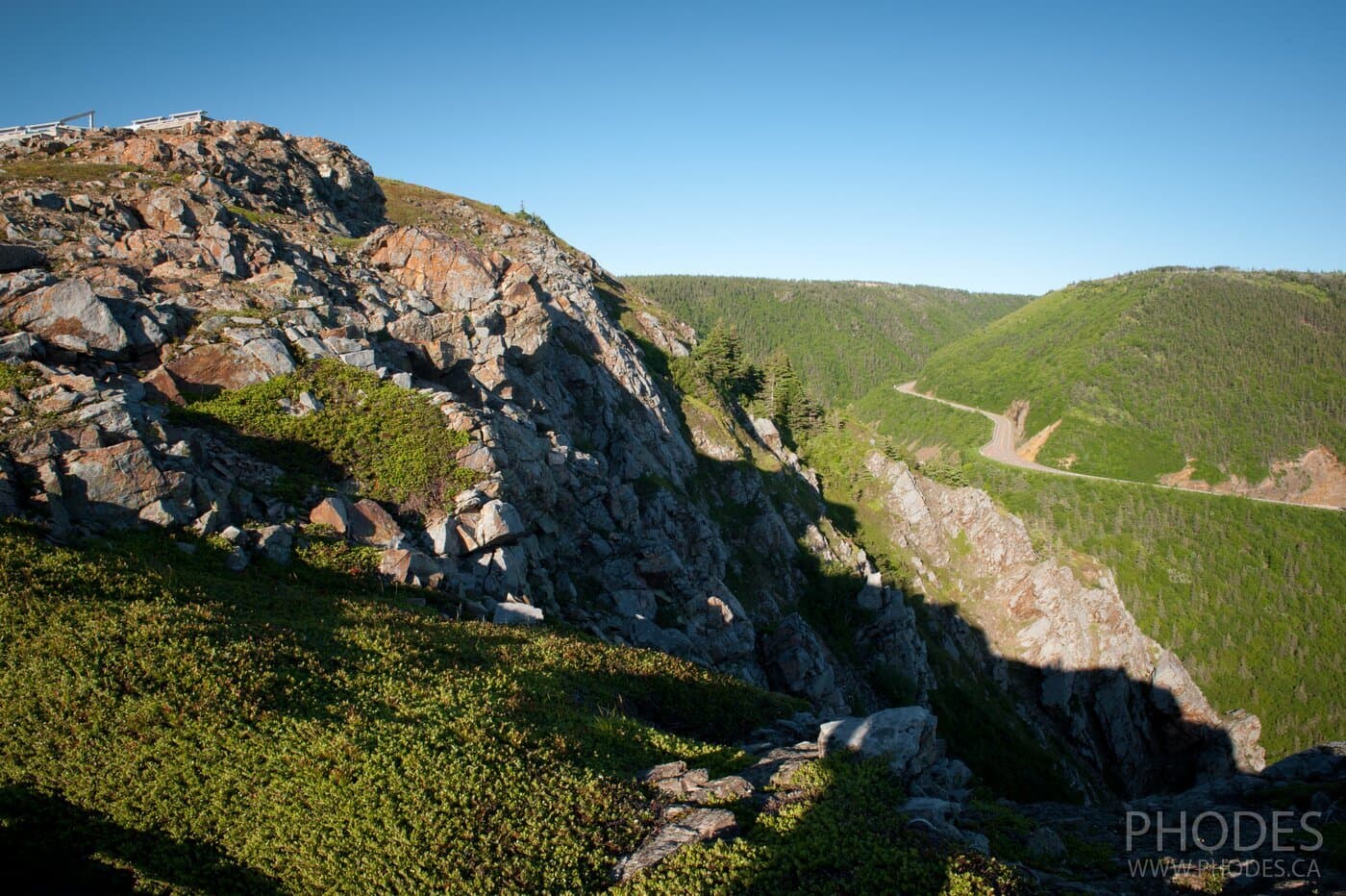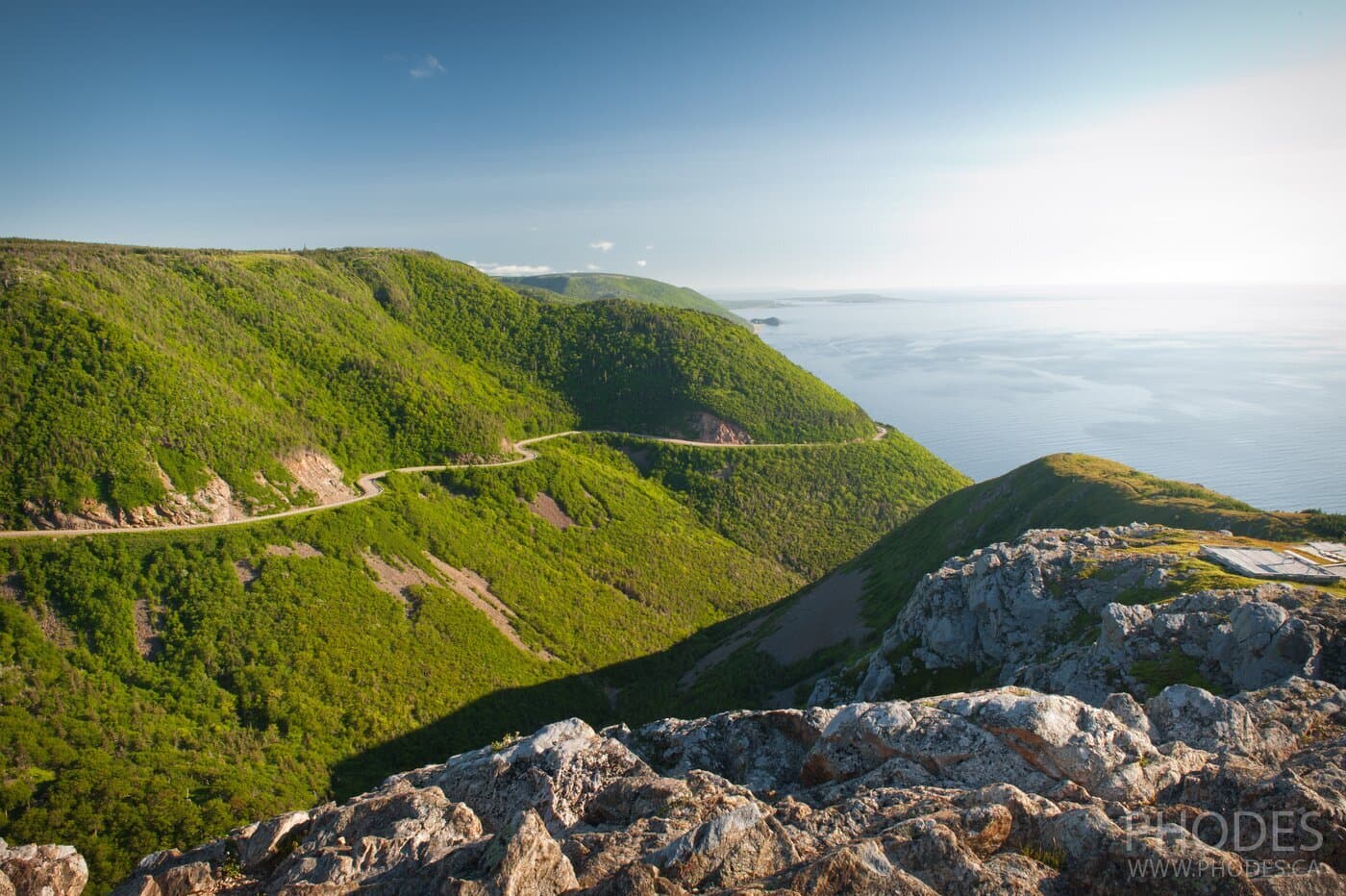 It is weird that AllTrails (the resource we use every time we go hiking) lists Skyline Trail as moderate difficulty. In fact, it can be classified as an easy trail. And that's what it is on the park's website.🙂 This trail can be made even easier without doing the loop. If you do the loop trail, you get 9.5 km, but if you shorten it and just do it Out&Back, you get 7.9 km. From our experience it's not worth wasting time on the longer version. You come to the same point, and we didn't find anything interesting on the way in the long version.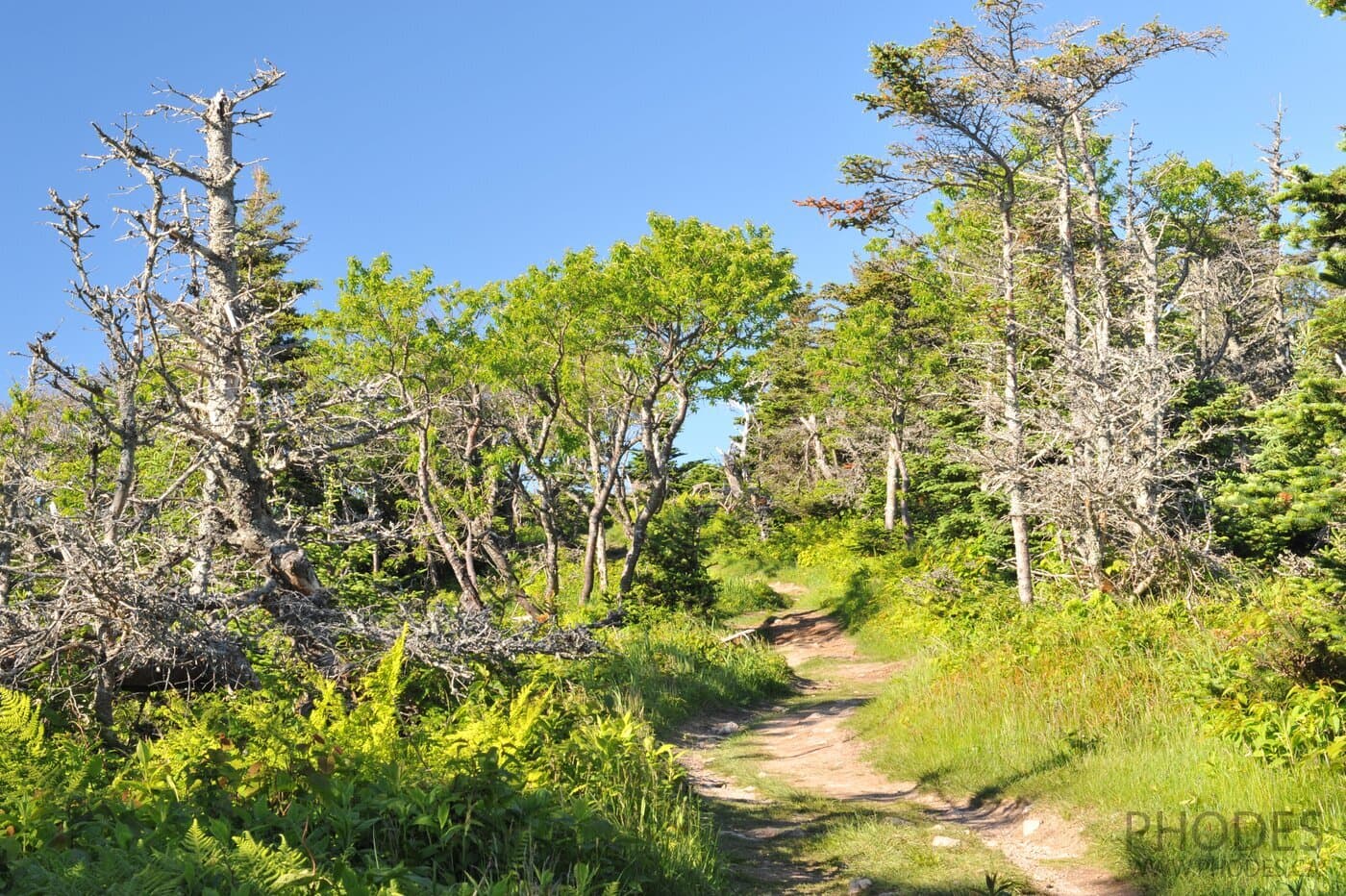 In our opinion, it's better to walk Skyline Trail faster to the end point and spend more time at the observation deck itself. It offers a 360 panorama. There's plenty of room. There are wooden steps and benches. You can easily spend two hours there, especially if you are a photographer. We were there in the evening. The sun was setting in the sea. The view is gorgeous!
Travel tip
Bring wind jackets! It will be windy at the top!
It's also fun to watch the cars driving along the Cabot Trail. They look like toys.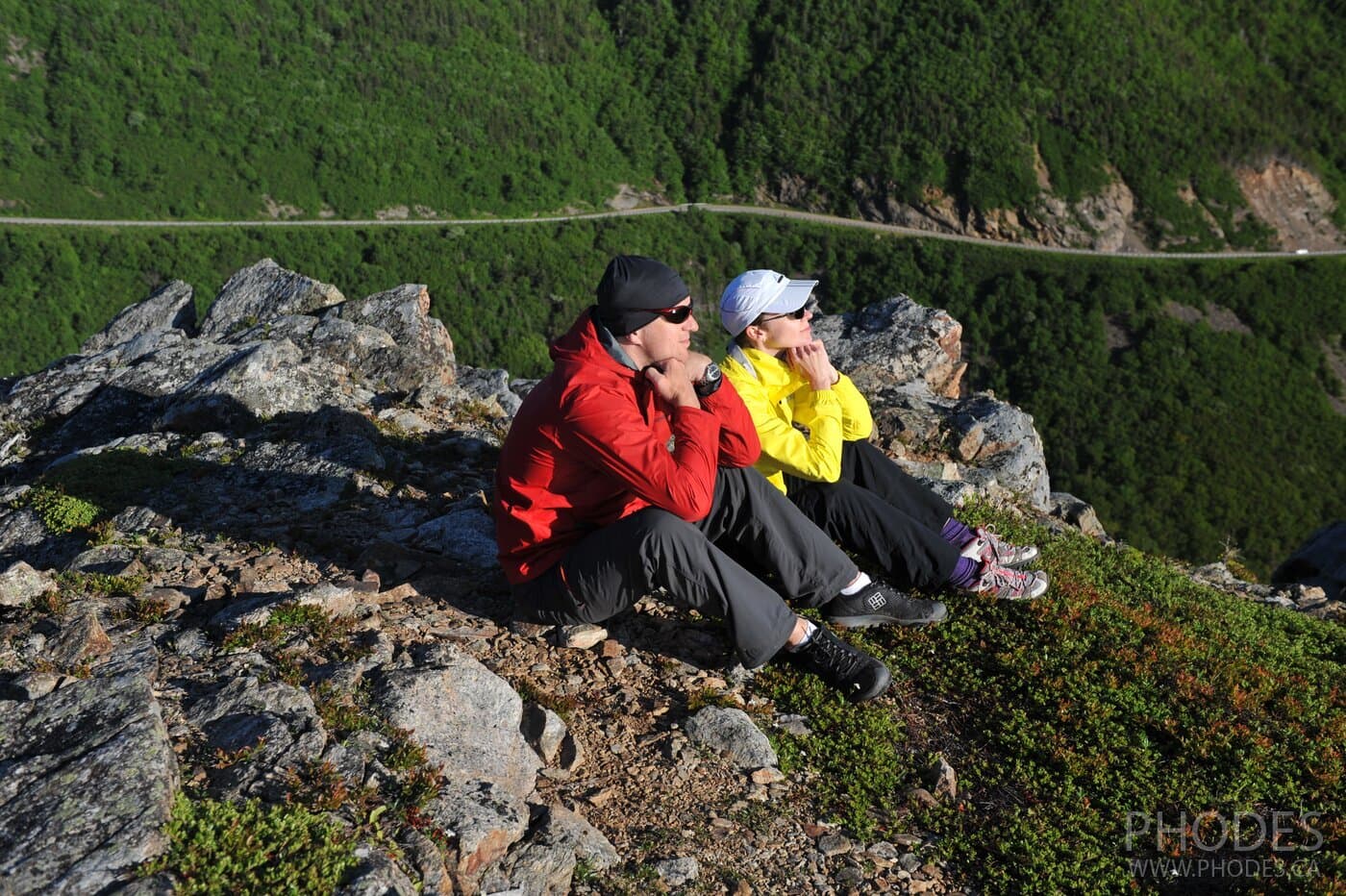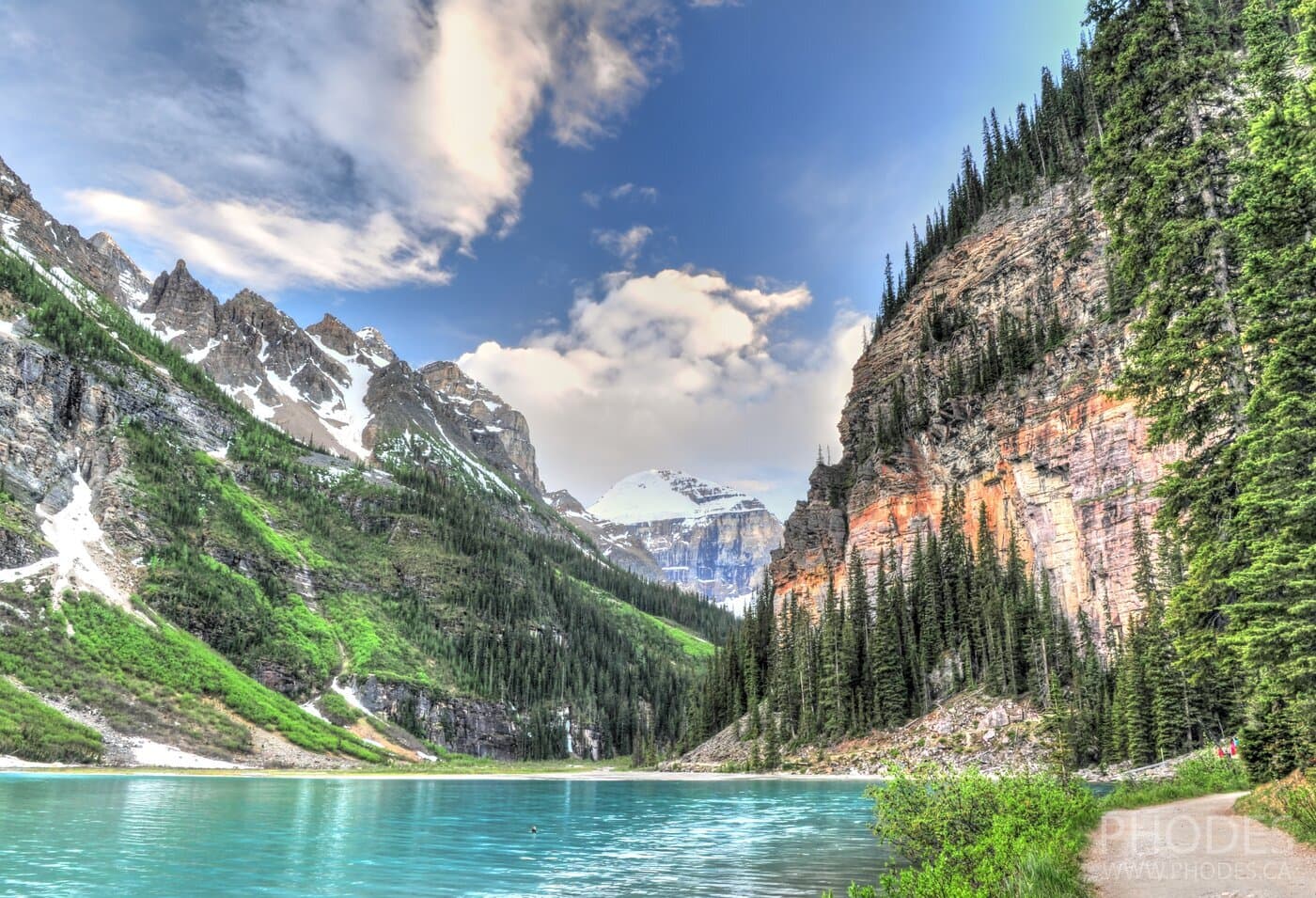 To see Canadian lakes with turquoise water was our pipe dream. We made our dream come true in the summer of 2014 by visiting two western provinces of Canada: Alberta and British Columbia. We described the trip in our post Canadian Rockies (two weeks in the mountains) - what to visit in the summer.
Hiking to Plain of Six Glaciers Trail was one of the highlights and memorable moments of the whole trip for us. We had never experienced such a variety of feelings!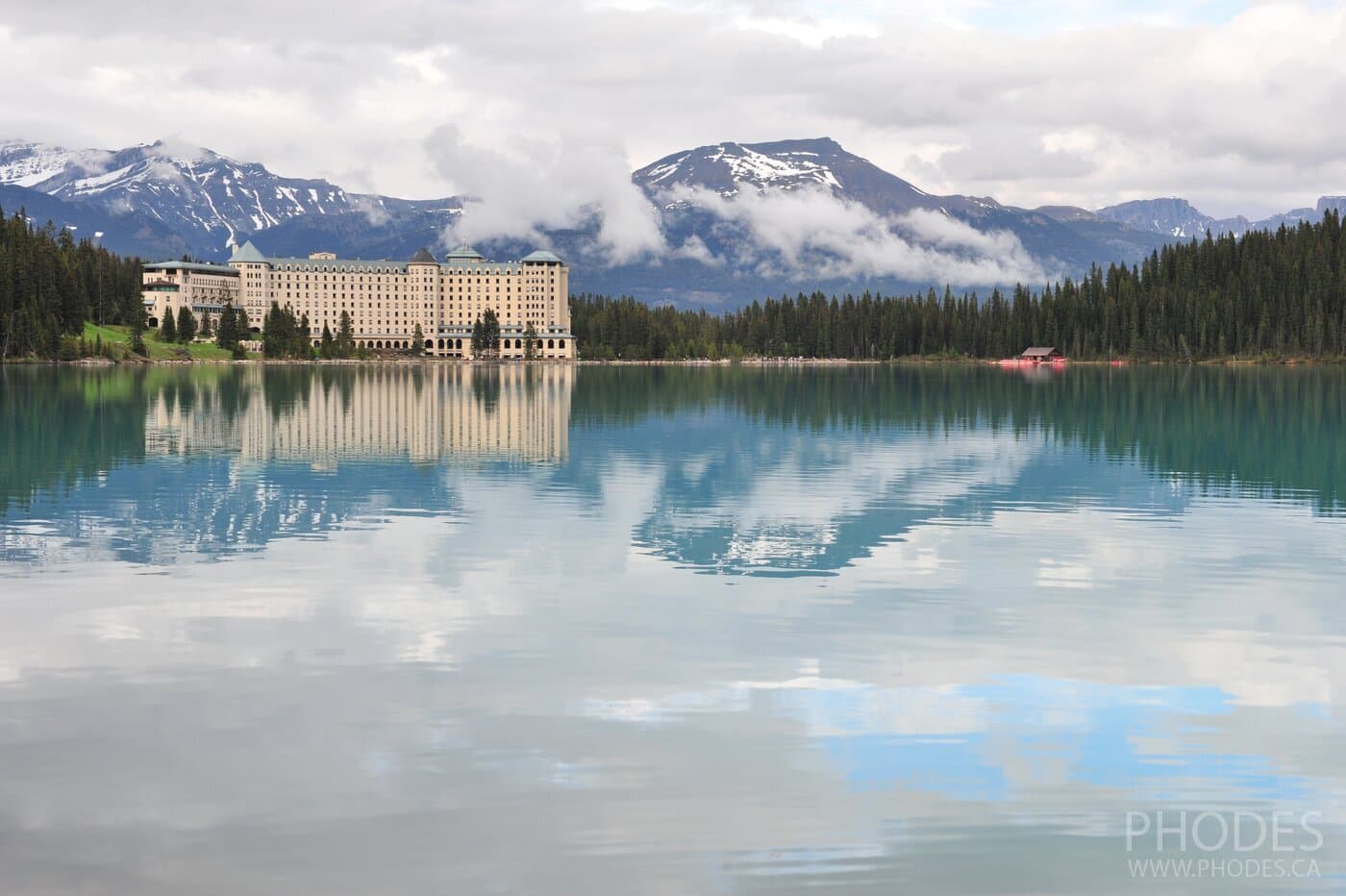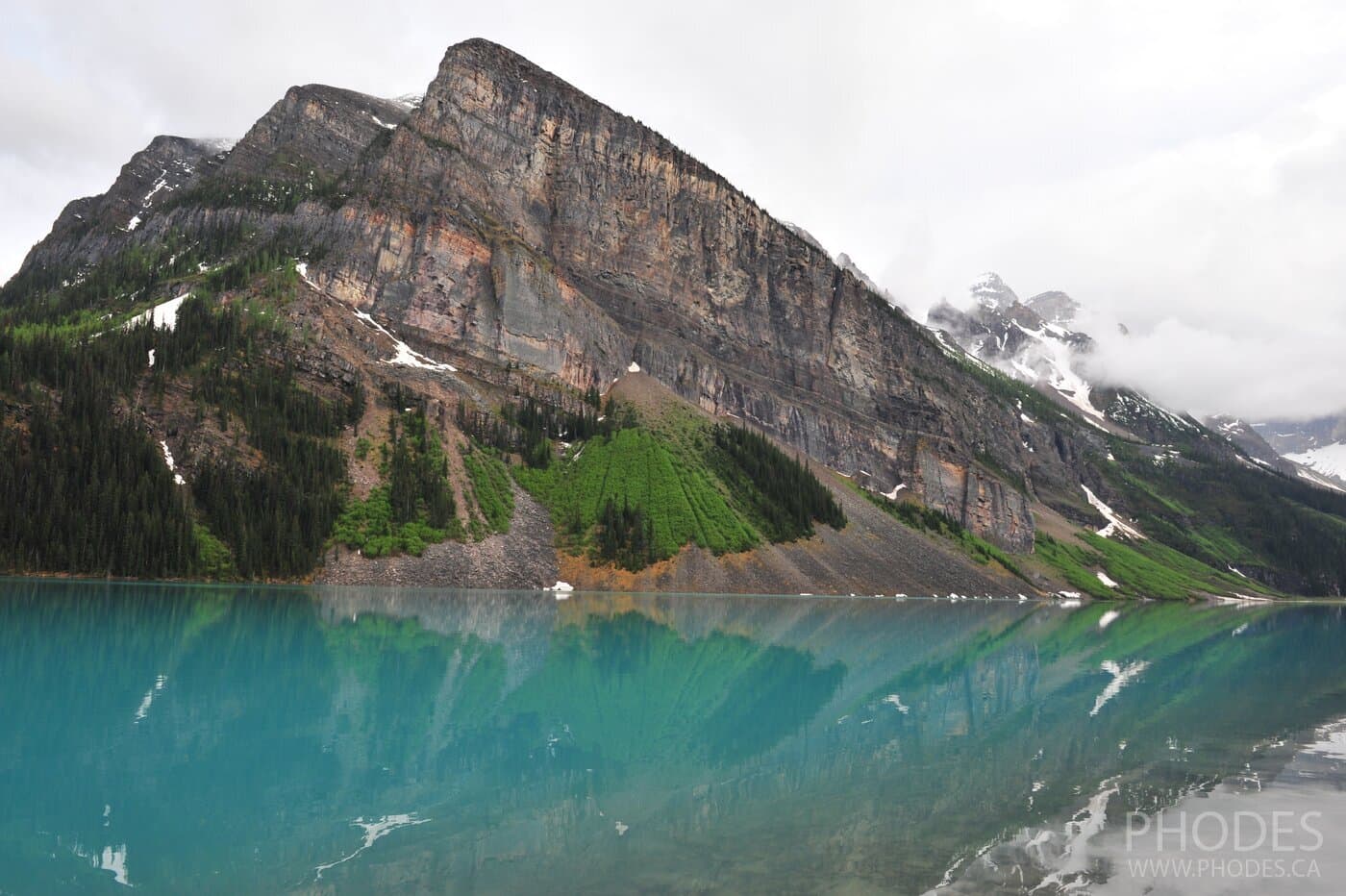 If we try to briefly describe Plain of Six Glaciers Trail, it starts with a 3-kilometer walk on the right side of Lake Louise, then 3-kilometers of climbing on a rocky and sometimes muddy trail, a rest and a snack in a Tea House and another 1.2 kilometers of climbing to the end of the trail. But it's definitely worth going to the top to enjoy the view!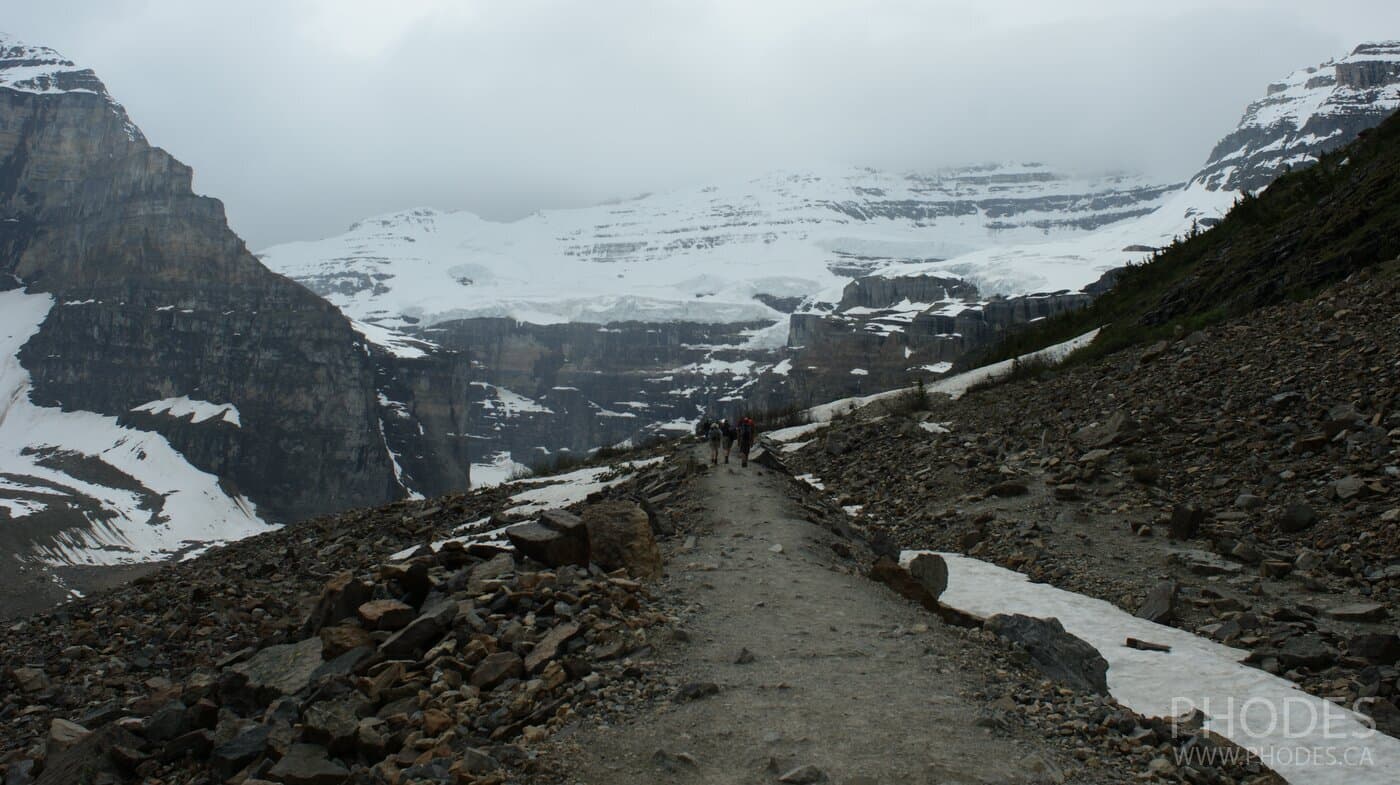 It's the end of June and we're standing in the snow at the foot of the glacier!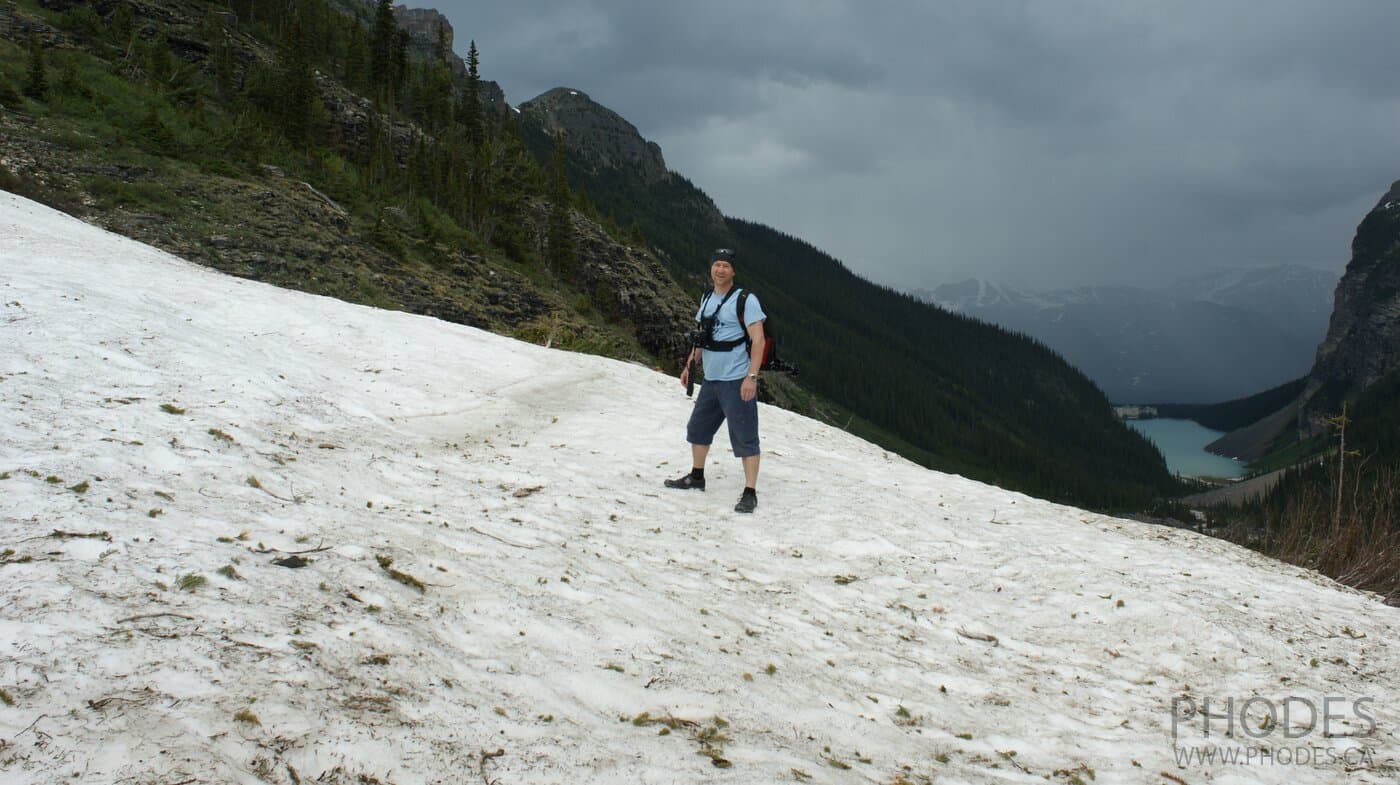 Travel tip
Grab a bowl of soup at the Tea House. Either rarefied air or tiredness and hunger, but at that moment it was the most delicious soup.🙂
While enjoying our food and the mountain views around us, we suddenly heard a sharp rumble and then saw a snow avalanche coming down!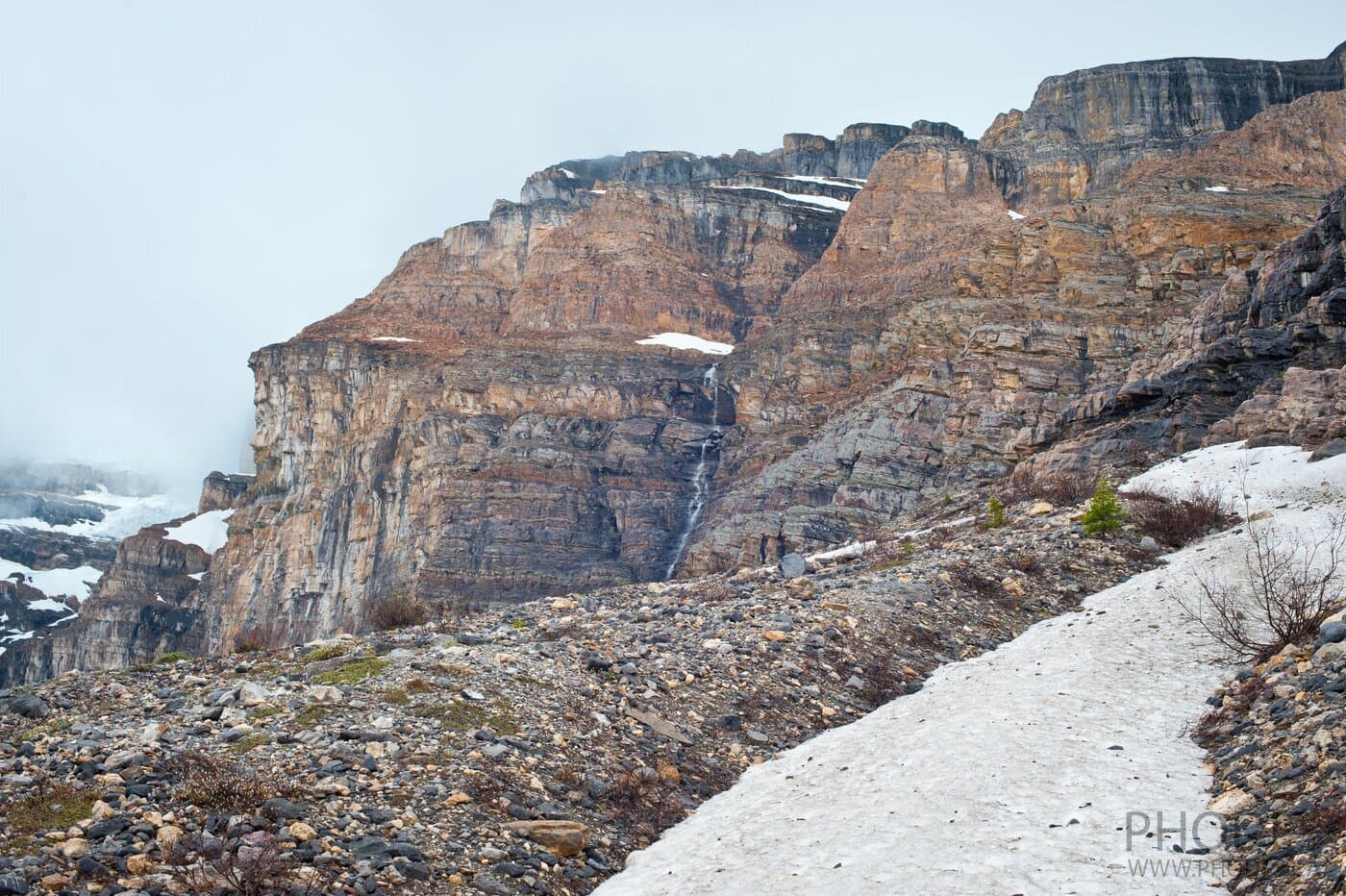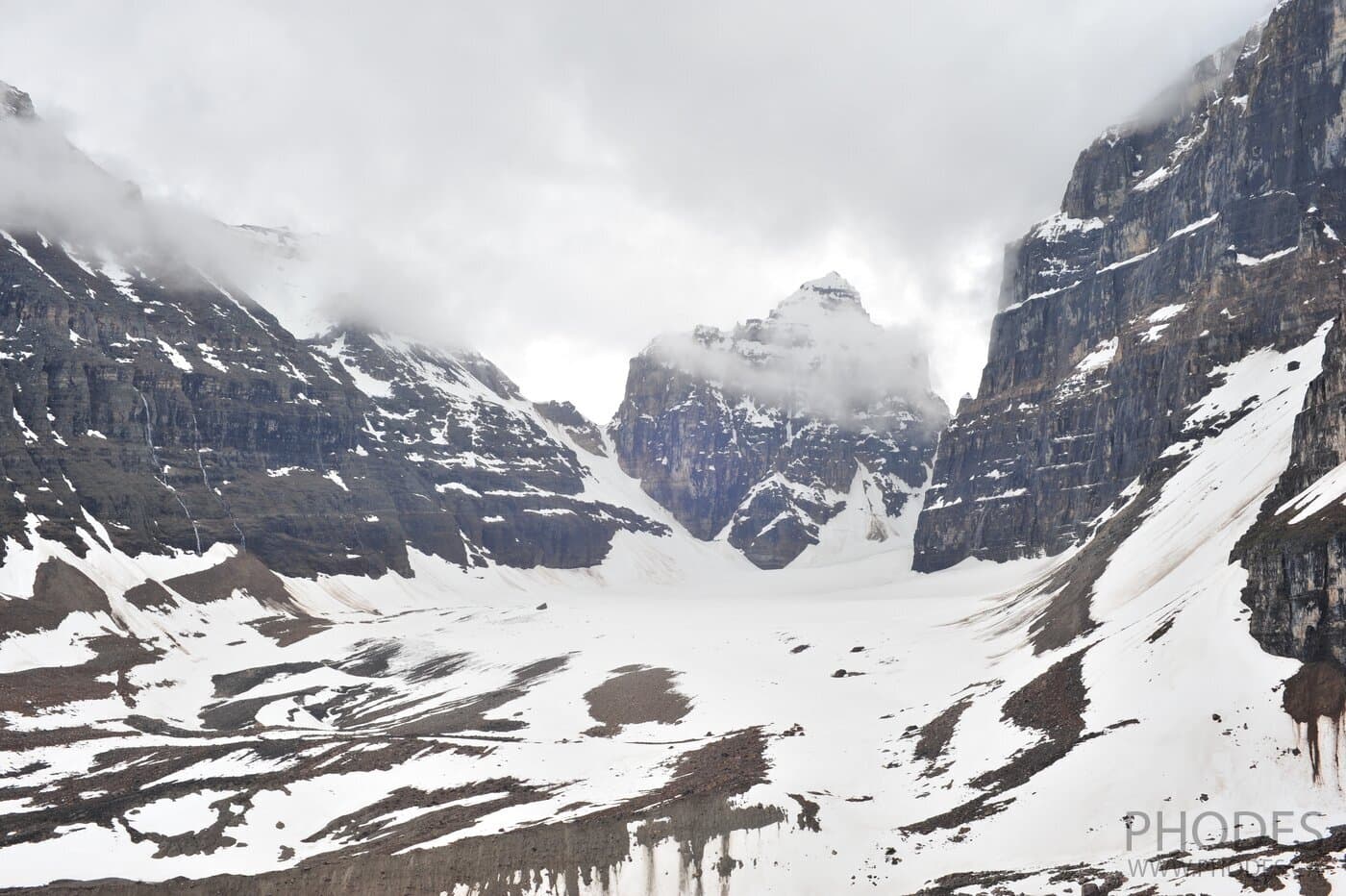 We don't know if we'll ever be able to repeat Plain of Six Glaciers Trail, but would love to do it again. Now there is one downside...
From the experience of our friends who have been to Lake Louise and went on Plain of Six Glaciers Trail in July 2023, you have to arrive very early around 7am to find a parking spot. There are a lot of tourists! In June 2014, we arrived by 10am, parked in a half-empty parking lot near the lake and went hiking… sometimes meeting or overtaking rare hikers.
We're glad, of course, that tourism is growing. We only hope that nature will not suffer.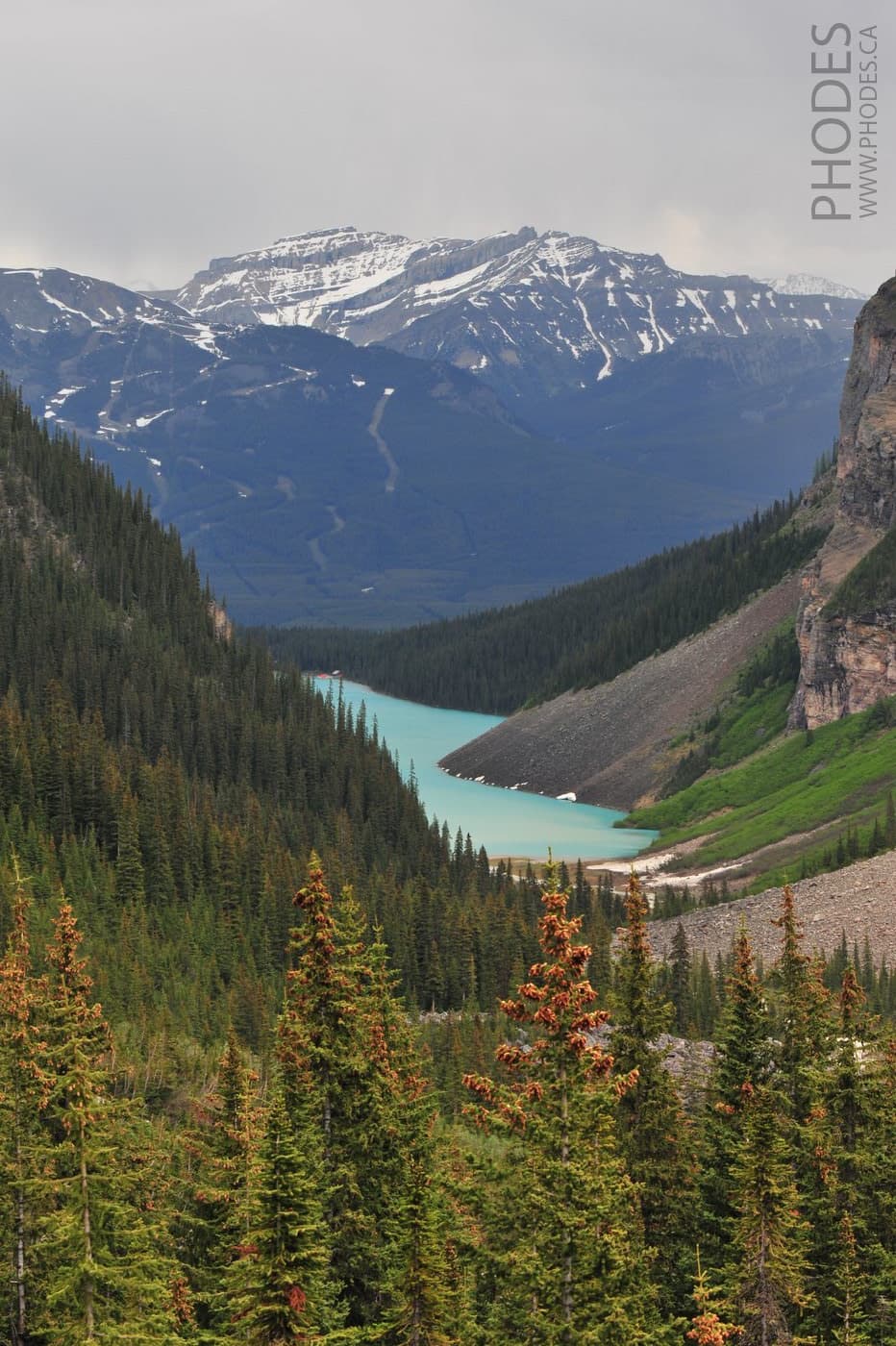 What we realized when we first started hiking is that the most important thing is to have enough water. At some point you get tired of carrying bottles of water with you. Plus, you have to carry them back. Not heavy, but why? So we decided to end this problem once and for all by buying a combo: